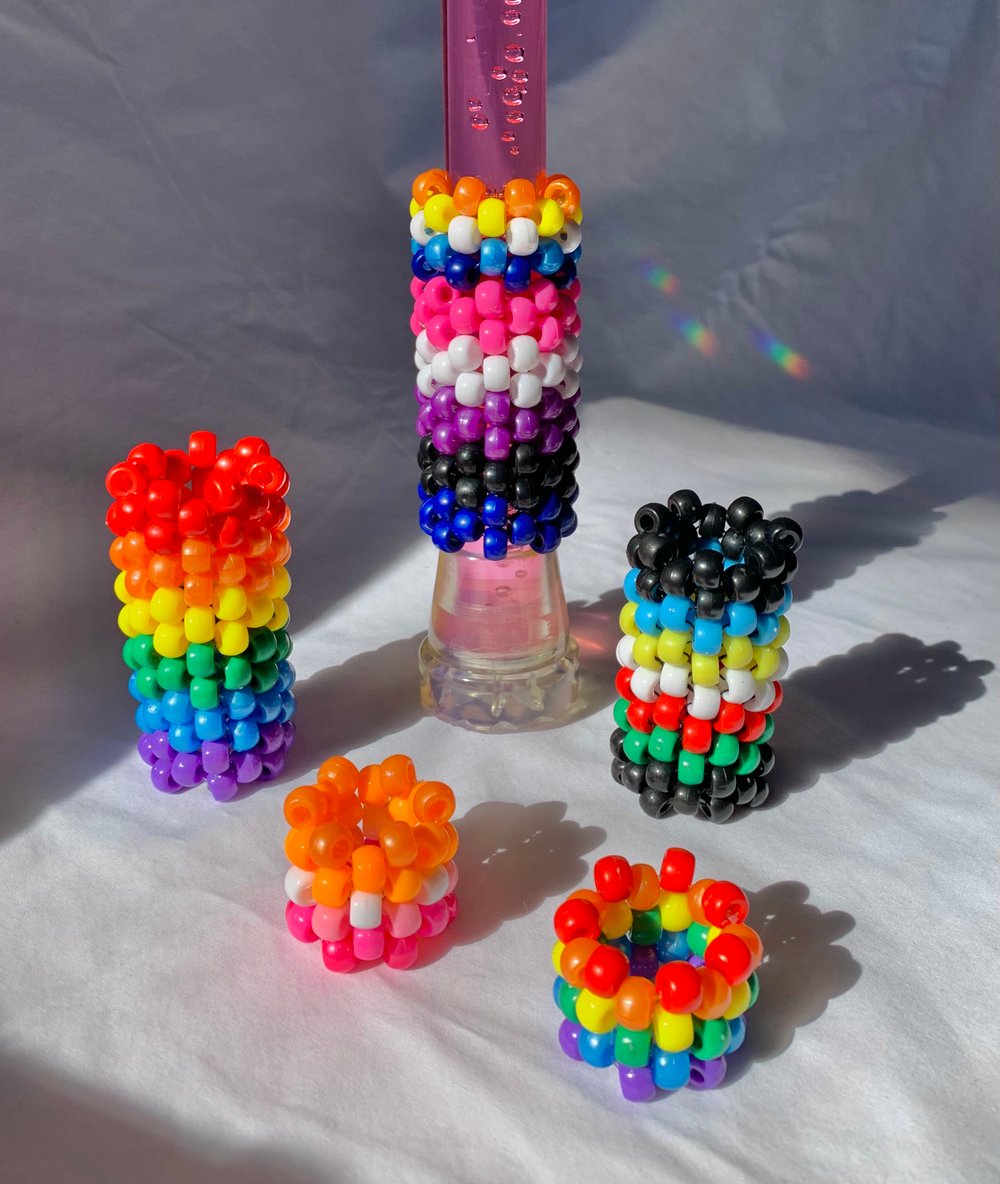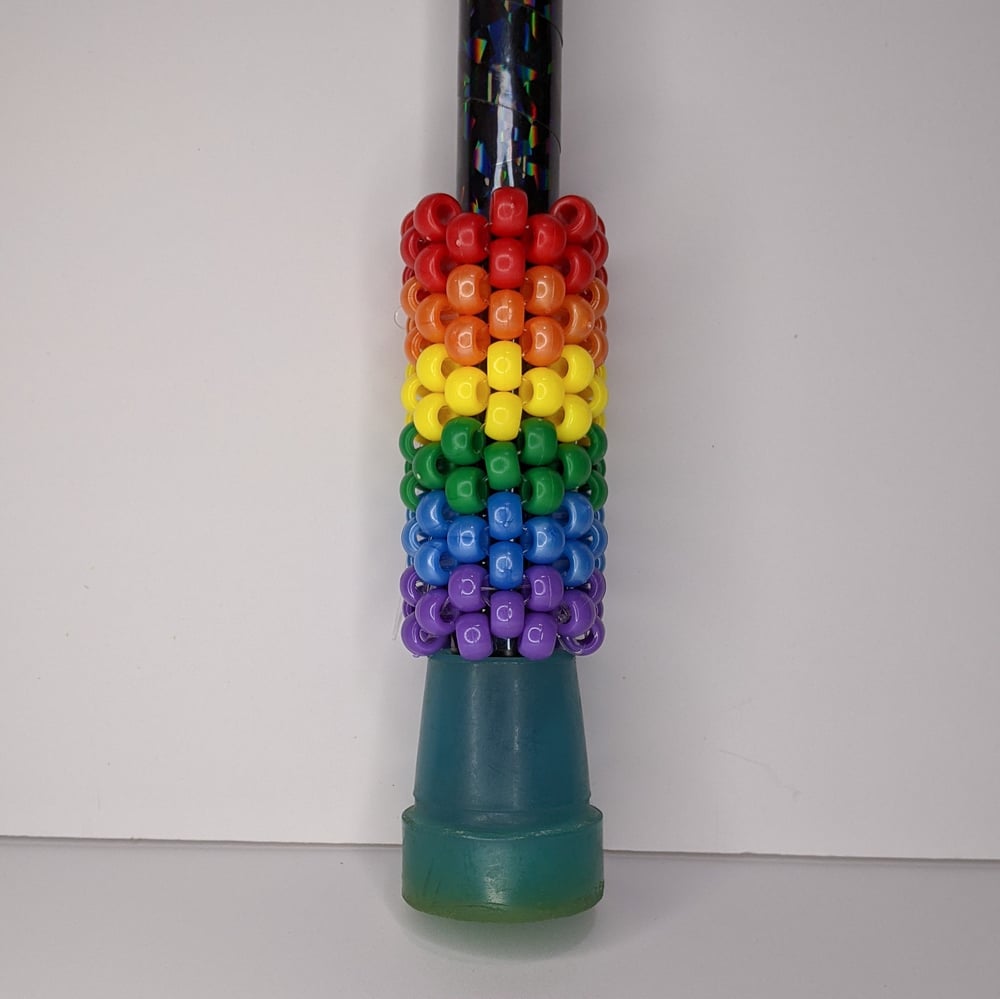 1pc beaded stick cuff in the following pride flag colors: gay, trans, lesbian, bi, pan, disabled, nonbinary, aroace, genderfluid, genderqueer
SIZE GUIDE:
Size is determined by diameter of the shaft of your cane or crutch. This can be measured by removing the ferrule/tip and measuring straight across through the middle. Standard sizes range from 1/2"-1 1/8".
For sticks with a diameter greater than 1 1/8", specify your measurement in the notes at checkout.
If you are unable to measure diameter, circumference is okay!