Cripple Clown Stick Stack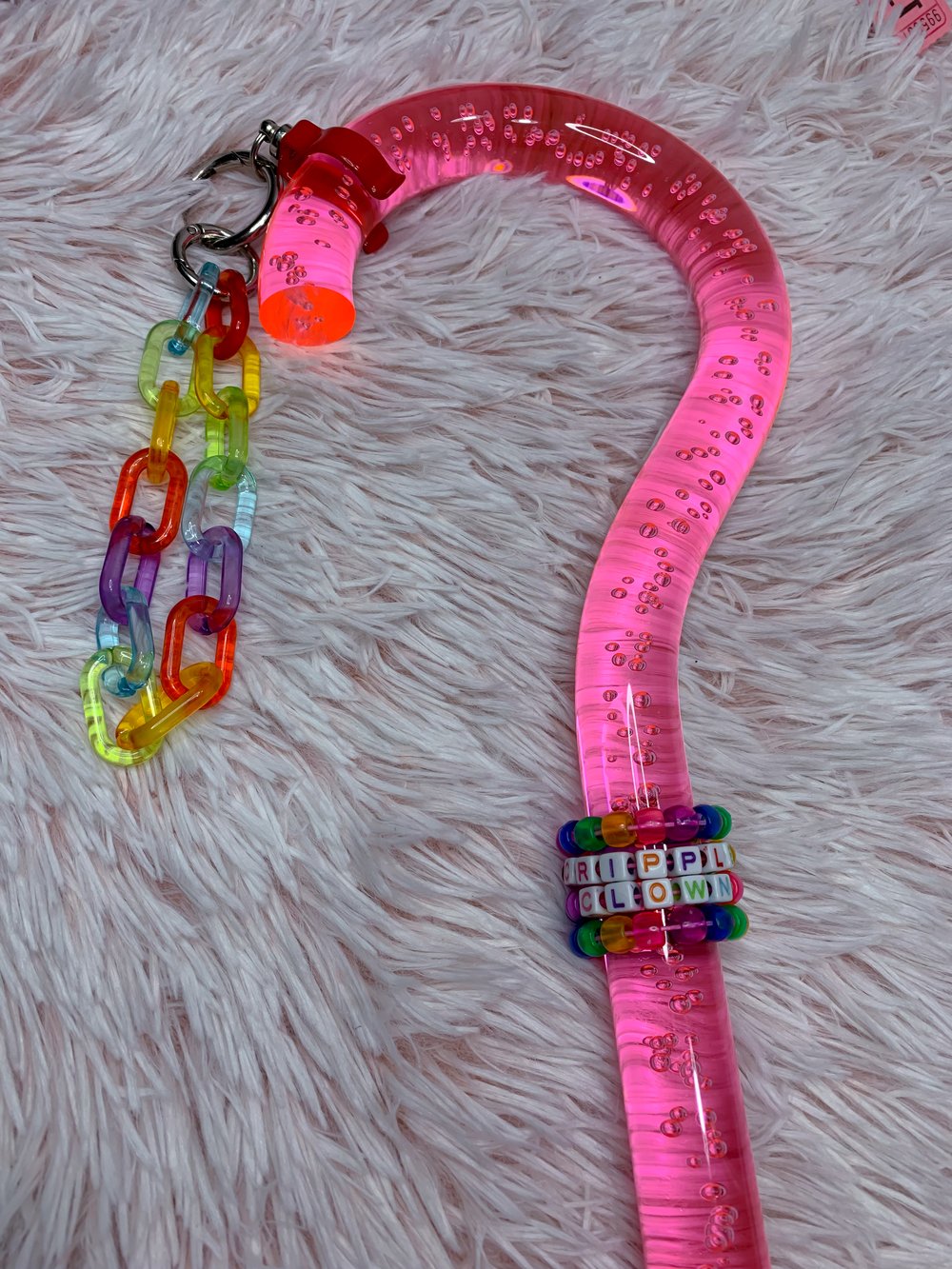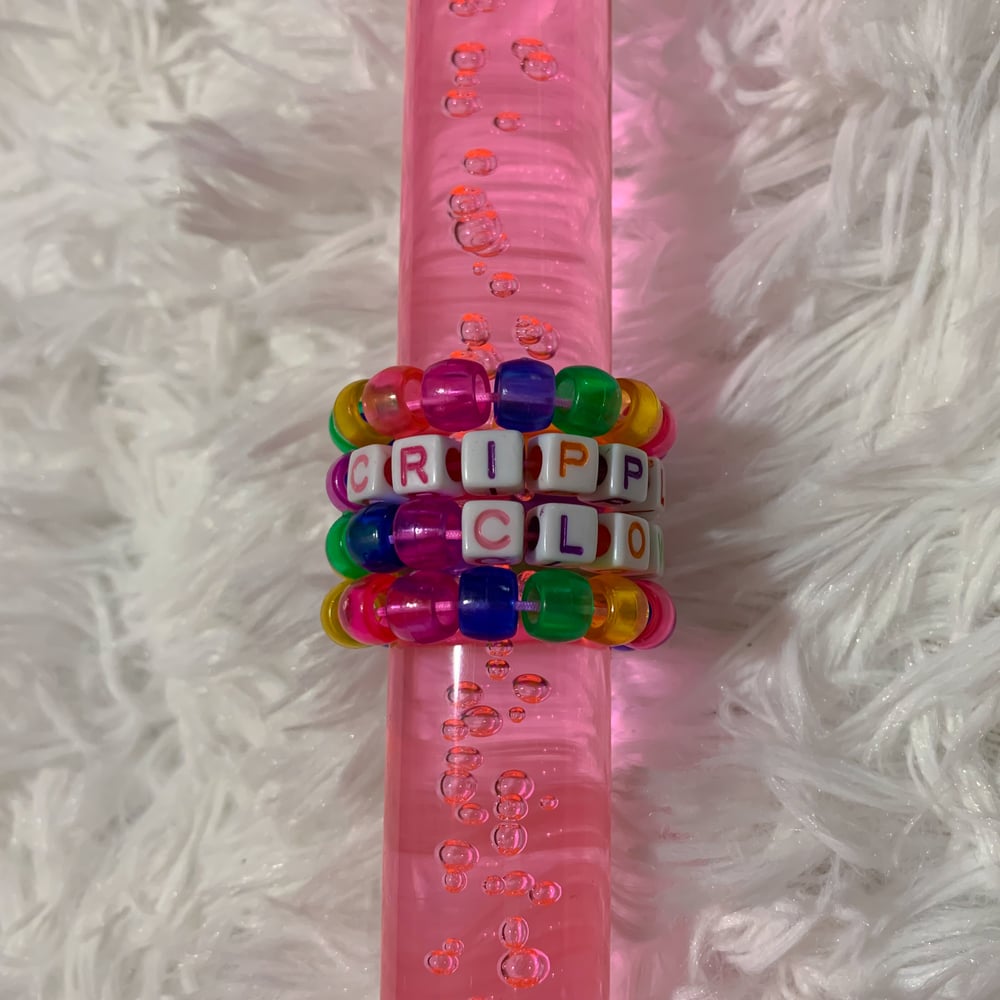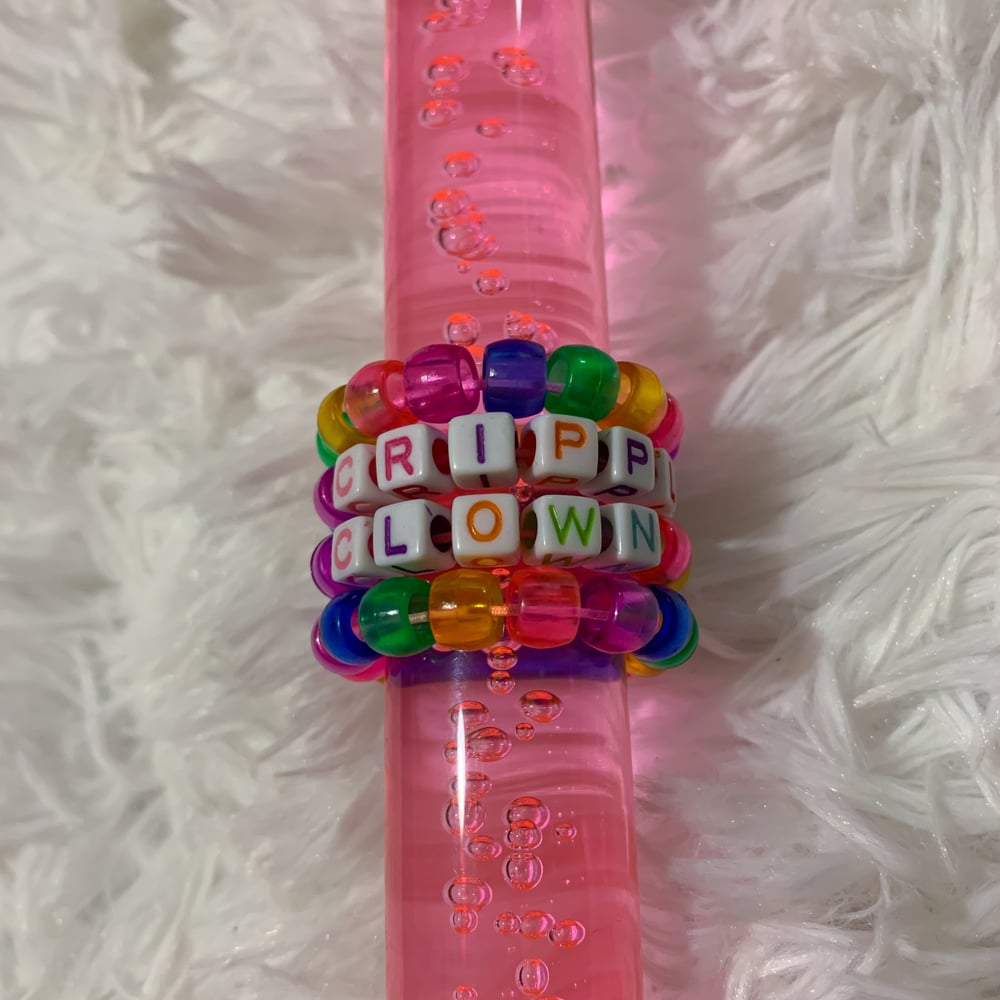 4pc stack that reads "CRIPPLE CLOWN" in multi-color letter blocks with colorful transparent beads.
SIZE GUIDE:
Size is determined by diameter of the shaft of your cane or crutch. This can be measured by removing the ferrule/tip and measuring straight across through the middle. Standard sizes range from 1/2"-1 1/8". The most common cane size is 3/4".
For sticks with a diameter greater than 1 1/8", specify your measurement in the notes at checkout.